King Electric
Recording Co.
A custom-built, analog-equipped studio.
Home to producer & engineer Justin Douglas.
King Electric Recording Co.
A custom-built, analog-equipped studio. Home to producer & engineer Justin Douglas.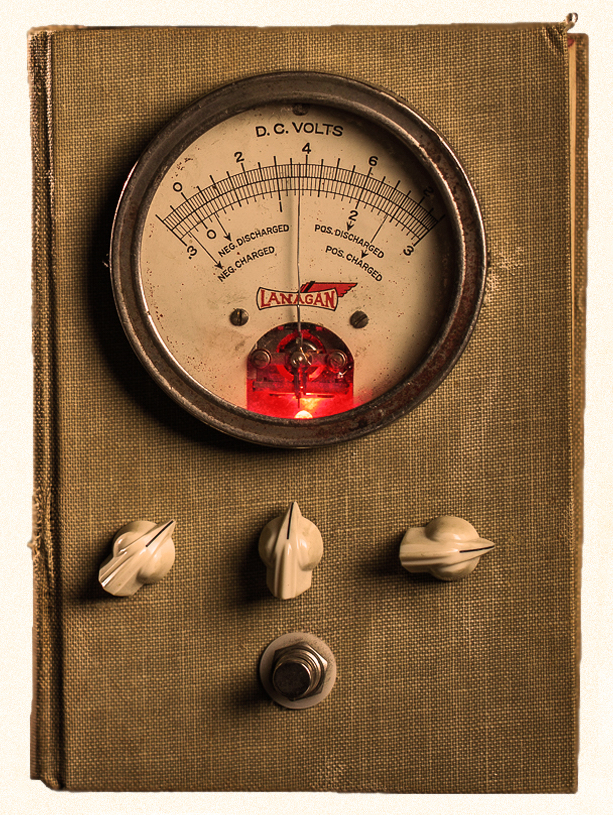 Bio
King Electric Recording is a custom designed recording studio in Austin, Texas. We feature a large tracking room with curved wooden walls and dozens of vintage and unique instruments, including a 1930s Baldwin baby grand piano. For recording, mixing, and mastering, we offer an acoustically designed control room; a vintage 24-channel Neve console; a 2" 24 track tape machine; a complete and updated Pro Tools rig; and an extensive collection of outboard gear and microphones, including modern and vintage Neumann vocal mics.
The studio is home to award-winning engineer and producer Justin Douglas, a Berklee graduate with 15 years of experience working on hundreds of recordings spanning multi-platinum and Grammy-winning albums, feature films, and small-batch limited pressings.
King Electric Recording studio was designed from the ground up in Austin to be an ideal environment both acoustically and creatively and is also available to experienced freelance engineers at a deeply discounted rate. We make unparalleled recordings and do so in a stress-free environment. We invite you to come by, have a coffee, and check us out any time.
Keep scrolling for more info about the studio, or contact us using the form at the bottom of the page.
Console
Neve V51 24 channel vintage console with EQ, filters, and compression on every channel
Recorders
– 24 track 3M M79 2″ analog tape machine – Pro Tools 12 – Nuendo 7 – Logic X – 24 channels of Antelope Orion conversion – Mac Pro 12 core 3.33GHz 64GB RAM 2 x SSD OSX Yosemite to 'Recorders'
Outboard
– Federal Signal Corps tube preamp/compressor (1944) – Stam SA-2A tube compressor – Stam SA-4000 SSL bus compressor – 1176 blue stripe compressor – Warm Audio WA-76 – Langevin Dual Vocal Combo 2 channel preamp/limiter/eq – Emperical Labs Lil Freq parametric equalizer – DBX 160x vintage compressor – Antelope Orion 32 A/D D/A converter and master clock – Vintage Furman LC-2 red knob compressor/deesser – Seventh Circle Audio N72, A12, and J99 preamplifiers – Electrix Filter Factory – Multivox MDX5 analog echo/spring reverb – Soundworkshop vintage stereo spring reverb – ARIA analog delay (brownface) – various stand-alone tape echoes, tube preamps and effects – Over 60 vintage and boutique guitar pedals  
Microphones
– vintage Neumann U-47 FET – vintage Telefunken U-47 tube: custom vocal mic with NOS Telefunken EF-806s tube, Neumann M7 capsule, hand wound transformer – Neumann USM-69i stereo microphone (stereo U-87) – Mercenary Audio MFG KM-69 Matched Pair – Blue Baby Bottle (2) – vintage Telefunken MD-421 – Cascade FatHead ribbon mic (2) – Shure SM57 (4) – Shure SM7b – Shure SM81 (2) – Beyerdynamic M160 ribbon – Sennheiser MD-441 – Sennheiser e906 – Sennheiser e609 (3) – Audio Technica drum mic set – Shure Beta 52 (2) – Audix D6 (2) – Kel Audio HM-1 (2) – Kel Audio HM-4 – Naiant Audio custom omnis – Telefunken TD-7 – Telefunken TD-4 – Vintage lo-fi Altec lavalier mics (5)
Instruments
– 1936 Baldwin baby grand concert piano (the "Gershwin") – 1956 Gibson J-50 – Gretsch Brooklyn 5 piece drum kit with Zildjian K cymbals – Wurlitzer Model 200a electric piano – Wurlitzer Model 700 tube electric piano – Rhodes 73 mkI electric piano – Hohner Pianet T electric Piano – Critter and Guitari Pocket Piano – Hammond B3 with Leslie 122 – Nord electro 73 – 1957 Guild M-65 hollowbody – Fender Jazzmaster (custom built) – Fender Jazzmaster (MIJ) – Gretsch 5102 hollow body – modified Fender '69 RI thinline telecaster – 1950s Kay Lark hollow body electric – custom Wishbass – Fender Jaguar Bass – Martin DXK2 acoustic – Pre-war parlor guitar (1930s) – GoldTone Paul Beard resonator guitar – Emmons push-pull pedal steel – Supro Tremolectric amplifier – 1960s Gretsch Pro Bass amplifier – vintage Ampeg V4B tube bass head and 2×18 cabinet – 1960 Garnet Banshee amplifier – 1950s Montgomery Ward tube amp – Eden Traveler bass head and Mesa 1×15 cabinet – vintage Kustom 2×12 amplifier with Vibro-Trem – Quilter Steelaire – Allen gyrophonic rotating speaker cabinet – Leslie rotating speaker – Echoplex EP-2 tape echo – dozens of vintage and boutique pedals and effects (hotone, z vex, boss, crowther, king electric pedal company, vox, strymon, etc)
Monitors & Accessories
– 1000 sqft cutting room with offset curved wood walls; 200 sqft acoustically treated control room – Amphion two15 monitors with modified Adcom GFA 555 amplifier – KRK VXT-8 monitors – Triple P Pyramid near-field monitors – Shadow Hills Oculus wireless monitor control system – Furman HDS-6 headphone distribution system – (6) Furman HD6 personal headphone mixers – (3) Beyerdynamic DT770 headphones – (1) Beyerdynamic DT770m headphones – CAD tracking headphones (6) – Radial J48 active direct box – Radial Pro D2 stereo direct box – custom stackable gobos (4) – Insulated amplifier isolation booth
Audio engineers are translators. We translate ideas into sounds. Creative descriptions into technical decisions. Drunken late-night texts into mix revisions. That's the secret to this job: we manage personalities and egos, insecurities and interpersonal dynamics, and...
read more
RATES
Studio and Engineer: $500/day or $65/hr
Studio Only: $285/day or $35/hr
Mixing: $300/song
Mastering: $50/song