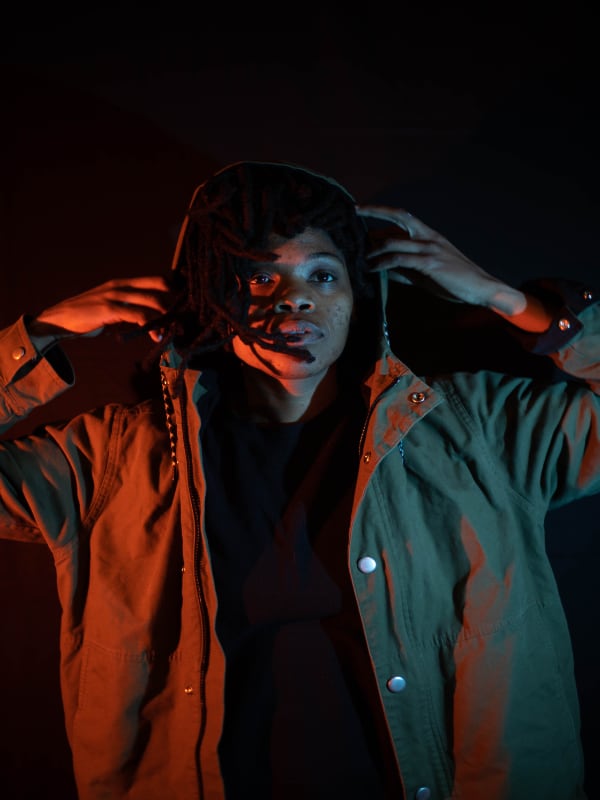 Schivona Rene
Inspired by the vibrations themselves, you'll most likely find Schivona Rene in the recording studio or in front of house engineering for local musicians, singer songwriters, and hip hop producers, like Just Blaze. After studying marketing at UTSA she attended the Art Institute of Austin where she received her degree in Audio Production. Upon completing an internship at the radio station 106.7 The Bridge and a gig at Spitshine Austin-based Hip Hop studio, she left seeking a deeper connection to live instrumental production and landed a gig at King Electric Recording, where she engineers currently.
There, she has been gifted the opportunities to work beside King Electric owner and lead-engineer, Justin Douglas, and to work with artists like Vaya Futuro, Nichole Wagner and Good Field. Regardless of the genre of music, Schivona's passion lies in capturing an artist's story and bringing that story to life through music. In addition to recording music, Schivona DJs under the name DJ Schi the God for local art events and dance classes at various schools and universities throughout Texas, and she also plays bass in the Austin-based band st.dreams&bloom.
Recently branding Third Eyes Snacks, chocolate and coffee-based snacks that improve your energy and boost your mood to help wake, inspire, and nourish the mind's eye, her mission encourages everyone and anyone to stay woke and tune into YOU.